How many kinds of diets did you try? one, two, three? Last week my friend told me about one of the most popular diets. The diet is based on licking Ice Creams as much as you wish, but no other food during the day. This special Turkish Ice Cream is made of camel milk its popularity raised lately and soon you may enjoy it too. Remember don't eat the Ice cream cups which are our real enemy.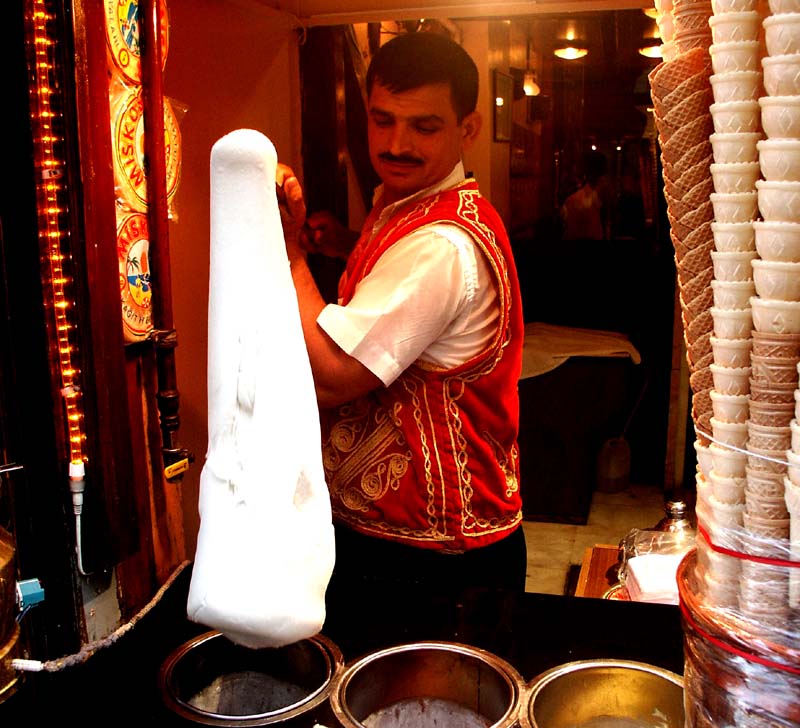 Turkish Ice Cream in Germany
Turkish Ice Cream in Istanbul
On the next week you should eat only fish, but the best are the Herrings. Watch out not to eat any carbohydrates. The Dutch's are eating the herrings only with chopped onion.
Even the Japanese prefer herrings rather than Sushi
Akira eating herring in Amsterdam
During my visit in Amsterdam fortunately we met
Borat
, he told me the secret that in his country they are preparing cheese and Ice cream of their women's milk!